Team
Ad ventum is managed by reputable M&A, private equity investment and strategic management experts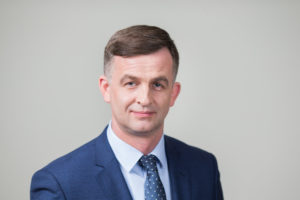 Normantas Marius Dvareckas
Founder and Managing director
Experienced M&A advisor, private equity investment manager, professional member of the board.
Owner and CEO of the investment & M&A advisory company Ad ventum, the Chairman of the Board at State Investment Management Agency, the Member of the Board at State Forest Enterprise and the expert at Innovation Fund by European Climate, Infrastructure and Environment Executive Agency (CINEA).
Marius took the leading role in advising clients on acquisitions of renewable energy assets in Czech Republic and Croatia, was advisor during privatisation of Klaipeda Seaport terminals and shipping companies in Lithuania, brewery in Belarus, leaded acquisition of corrugated packaging production business in Ukraine and infrastructure construction company in Poland.
While being one of owners and CEO of private equity business, Marius was leading acquisition and management of the largest Baltic cardboard processor and its further expansion in Ukraine through add on acquisition, one of Lithuania's largest infrastructure construction company and its further expansion through add on acquisitions in Poland as well as acquisition of the leading recycling company and its further integration into the leading waste management company in Lithuania.
Marius has gained extensive experience in corporate governance as the Member of the Board in the following entities in Lithuania, Poland and Ukraine:  Putoksnis, Klaipeda State Seaport Authority, Oro Navigacija, Avestis, Siauliu Plento Grupe, Siauliu Plentas, Ekonovus, Kelprojektas, Eko Group, Suwalki P.D.M SA (PL), Zemaitijos Keliai, Klaipedos Kartonas, Menapak (UA), Alkesta.
Marius has completed the London Business School Mergers and Acquisitions Programme and graduated Master of Management studies at University of Management and Economics ISM (Norwegian School of Management BI)
Email: Marius@adventum.lt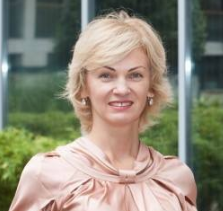 Loreta Žeimytė – Dvareckienė
Director
Analysis and execution of international business development projects through incorporation of daughter companies and affiliates in foreign countries.
Experience in quality management, strategy formation, budgeting and international development at one of the largest Lithuanian private medical clinics.
Public policy evaluation and planning in the health, transport and agriculture sectors for Lithuanian public authorities.
International MBA at Instituto de Empresa, a prestigious and leading business school in Spain.
Email: Loreta@adventum.lt